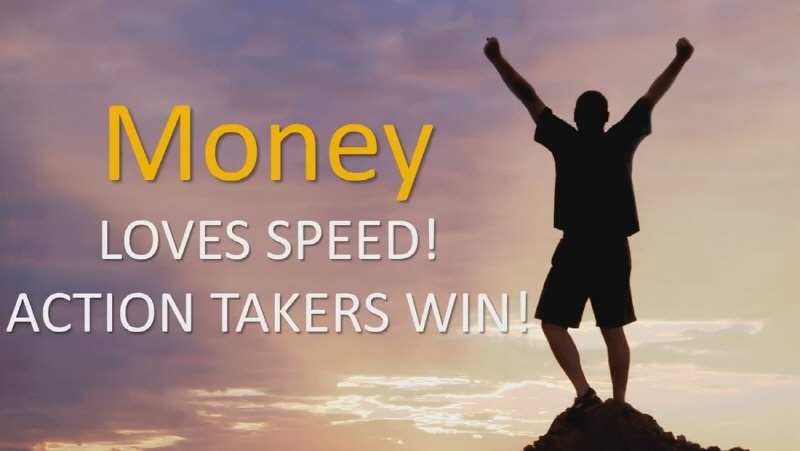 What is Nicheology?
It's a PLR membership site.
One of the hardest things about PLR is knowing how you can use it, where you can find it, and who you can trust. Okay, that's three things but you get the picture.
Nicheology is a place that I have been a member of, I have learned from, and I have gotten tons of PLR from.
So as you can imagine I was really excited to learn that they were opening a $1 special right now.
Guaranteed to be the best ONE DOLLAR you'll ever spend…
I've been a loyal follower of some people for almost my entire IM life.
One of those people is Jimmy D. Brown, who can be credited with inventing the term "private label rights" when he founded a radical site called Nicheology back in the early 2000's.
Jimmy was a true innovator and originator, just think of all the people that create and use PLR now. He was the first.
He partnered with Ryan Deiss at the time and created a site named Nicheology, which I joined some years ago and quit about a year ago (I can't remember why).
Back to the Nicheology, it became a huge success.
After a while Jimmy and Ryan sold the business to Paul Evans, another well-known marketer with great credentials.
When given the opportunity I signed up to Nicheology, I don't actually remember when, but it's been several years before I quit.
For a while now, Nicheology has sort of stagnated, but now I'm thrilled to see one of my young friends with lots of energy is now partnering up with Paul Evans to breathe new life into Nicheology, that being Paul Counts.
Through it all, which is now around 13 years, Nicheology has accumulated an impressive archive of training and PLR products 2nd to none.
I've used many of them in my membership sites before, but one portion of particular interest is what they call their "Products in the Rough" (PITRs).
There are over 100 PITRs instantly available in dozens and dozens of niches. Each PITR comes with an eBook and a sales page, and is exclusive to Nicheology. Members can use them for just about any purpose, but the rights cannot be transferred, thus keeping the value intact.
I tell you all this because Nicheology is being offered today with a 30-day trial membership for just $1.00, and then after that, if you choose to stay on, a very reasonable $27 month.
It may or may not be for you, but for a little dollar, what can you lose?
Inside You'll Find
1. A library of video PLR products (these are great, I used them in my memberships, and have sold them individually very profitably).
Even if there was nothing else in Nicheology, the video PLR would be worth the price.
But you also get:
2. A massive IM training library second to none, created by Paul Evans
3. The complete products in the rough (PITR) library, over 100 products, each cost around $500 to create, including the sales pages. So while they might not be worth $50,000 to you, the owners of Nicheology did invest that much into having them created so that you can pick and choose from the library of them.
4. In depth online tutorials for tons of IM topics, from newbie to advanced.
5. The Nicheology Tech Academy that simplifies the complex on topics like hosting, cpanel, tech tools, WordPress, Clickbank and more.
And lots more.
Remember only $1 for 30 days, you can cancel anytime.
If you decide not to continue to be a member of Nicheology after the 30-day trial period, you'll still have the PLR's, plus anything else you download while you're a trial member.
Cancelling is as easy as going into your PayPal account and cancelling the recurring billing for Nicheology, so no hoops to jump through, nobody to ask.
You very likely will stay as a member as long as I have though. 🙂
Nicheology Explained Video
My Thoughts – Nicheology Membership Special
So I just re-signed up Nicheology, and I see it is a MASSIVE source of PLR on almost any topic right now.
And right now they have a membership special so you can get access for just one dollar.
I've just joined within the last hour, and I've already downloaded 2 products that are perfect for one of my DFY products. Because a lot of this comes with unrestricted PLR, it is perfect for this, and for a lot of other things.
There are so many niches covered here, and so many ways you can repurpose this, I'd be amazed (yes, AGAIN) if you don't find something here you can use for your projects.
Membership also includes full training on list building, niche marketing, copywriting, membership sites, traffic, and a live monthly Q&A call.
That's really what the sales page focuses on – but to me the massive value is in the PLR.
Right now, you can get access all of this for $1 for 30 days and then $27 per month after that.
If you don't like the idea of signing up for continuity payments, just join up for a dollar, download the PLR you have a use for, go through the training, and if you think it's not worth paying the monthly subscription just cancel within 30 days.
As far as I know, Nicheology has never offered a trial period before, and after this short relaunch might not ever do that again.

I predict you'll love it, but if not, you're only risking a dollar.
Hope this helps,
Leo Reynolds