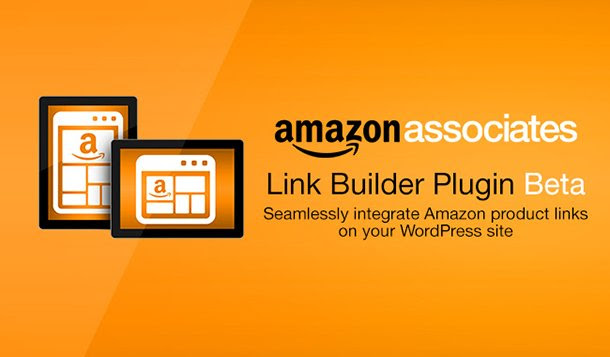 Amazon Associates Link Builder WordPress Plugin (Official)
Greetings from Leo,
Amazon just released their first official affiliate plugin for WordPress.
New free link-builder WP plugin for Amazon – it's called "Amazon Associates Link Builder" and it's free.
Here's what Amazon has to say about their new WP plugin:
We're excited to share with you the release of our first official plugin for WordPress – the Amazon Associates Link Builder!

We built the Link Builder plugin to make it easier to search for, and link to, products on Amazon without leaving WordPress.

It connects to our real-time Product Advertising API, which means that all information found in the Link Builder will be current and accurate including prices, images, and product availability.

The Link Builder plugin is in open beta. This means that while we've tested it with real-world creators, and are excited to share it with the broader WordPress community.
Amazon Associates Link Builder WP Plugin
I haven't had a chance to test out the new "official" Amazon plugin yet.
However, I have used similar commercial plugin (extract some amounts of Amazon data from their API) and had great results by selling common everyday consumer products like televisions, cameras, DVDs and even sewing machines.
So even though I haven't had the chance to test out – the new Amazon Associates Link Builder plug-in for you…
I can tell you from personal experience that leveraging tools and services to help you build your affiliate business is a very smart thing to do.
Check out the new Amazon Associates Link Builder plugin, it's an Amazon OFFICIAL and it's FREE.
And don't forget to download the PDF user manual here.
Enjoy!
Leo Reynolds
P.S.
If you'd like me to get real results specifically about Amazon seller/affiliate marketing, try AmaSuite.
This is 5th version of AmaSuite and altogether if you're interested in getting started selling (or affiliate) on Amazon or you're already selling (or affiliate) and looking to save some time in your business you should pick up AmaSuite 5 during this special.
I hope you take advantage.